The team of consultants from Opera Global Business moved to Lesotho in early November, a small country surrounded by South Africa.
During the implementation of the kick-off meeting, they presented the different strategic stages planned for the next 12 months to a group of local Stakeholders.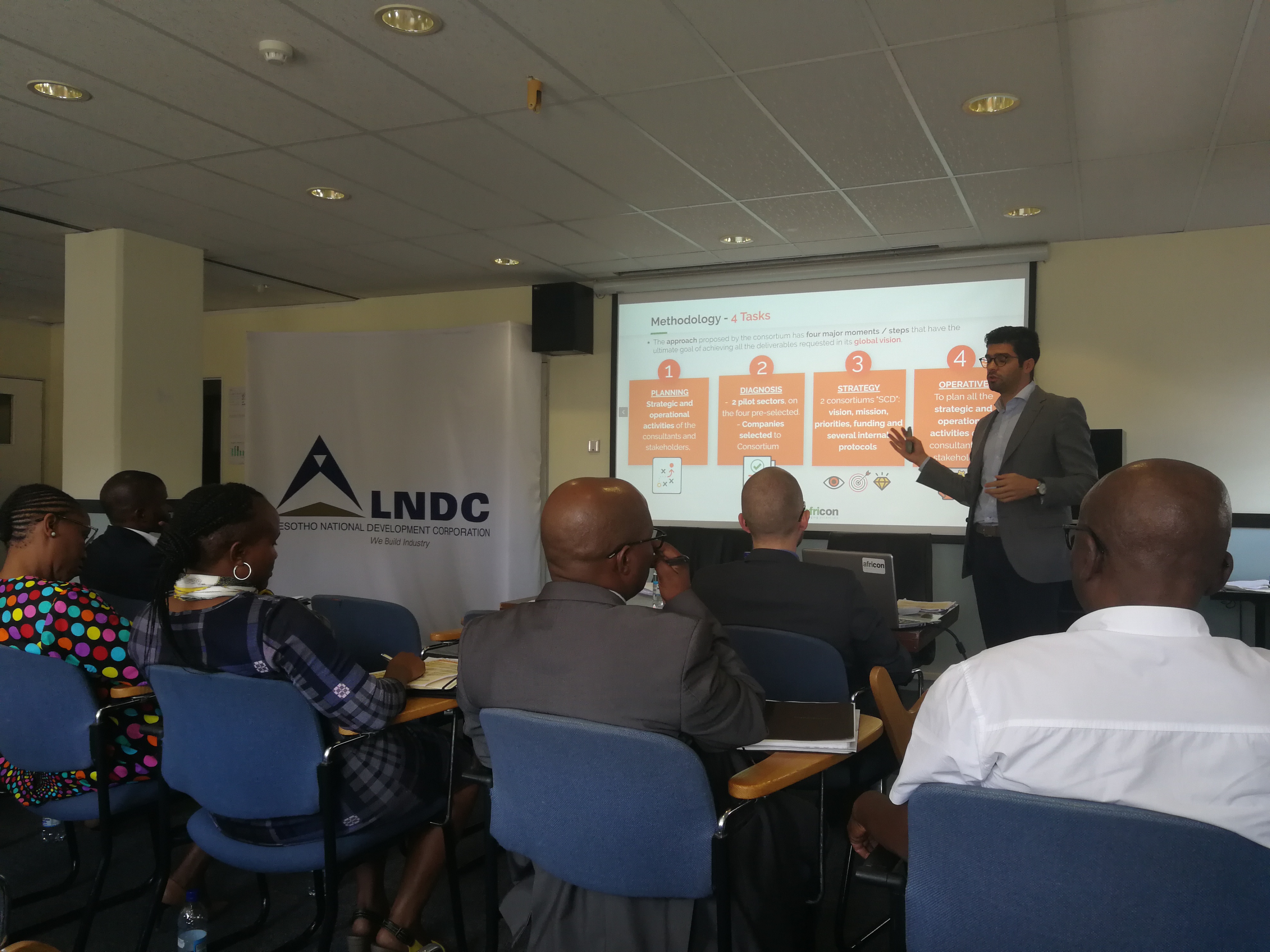 The project, coordinated by the local Ministry of Industry and financed by the AfDB, has as its main objective the creation of two consortiums of exports at origin, starting from the selection of the sectors with more potential to the implementation of several international activities.